What if God calls you to do something that is against the expectations of others? Jolien Wolfsen left everything to serve God on the mission field. From the day she turned 18 she moved oversees and started a wild adventure with Jesus. Jolien has been in many countries to serve and has seen many people come to Christ. She became the answer on the prayers of her mother to meet people like Corrie ten Boom, someone who leaves everything to serve God. It turned out her own daughter became a modern day Corrie ten Boom.
Have you always dreamed about living this risk-taking lifestyle?
'Since I was a child, I always dreamed about becoming a missionary. Coming from a small village lacking international focus, it wasn't the most likely thing to dream about. I grabbed every opportunity to meet missionaries and be around people who gave up everything to follow God. I travelled to hear their stories I joined many mission trips.' Jolien was a great student at the Gymnasium, graduated Cum Laude and could have done anything with her life, but she chose to give it all up. God called her and she chose to obey and spend the rest of her life on the mission field.
'Obviously I first had to pray and check if it was God's plan and not just my dream, but I received confirmation from God that this was following His leadership. God spoke to me through Matthew 4. He told me that I would be a fisher of man and He invited me to follow Him. A few days after I turned eighteen, I stepped on a plane.'
'People asked me: 'Are you not throwing away your life?' But I can say this: 'We cannot find excuses to be disobedient to God.'

Jolien Wolfsen
And then you travelled to Kona right? Why Kona?
'Kona has one of the largest missions bases in the world. Thousands of people come to our base to leave everything and follow Jesus. Besides, it is is also a University, people get trained. The most beautiful thing about the base is that we have a focus on prayer. We don't just work for God, we love on Him. It's so wonderful that you don't have to convince people to go into the nations, you just need to help them into maturity. This place has an atmosphere of faith, people receive vision and connect with God's heart for the nations. Jolien is leading the school of Revival and Reformation, a secondary program from the Fire&Fragrance DTS. The program focusses on something she is is really passionate about; prayer and worship.
From Kona you get sent out into the nations, right? Tell us your greatest stories…
'When I just joined YWAM, we were trekking through the Himalayas with a team. We showed the Jesus film and about 300 people came together. The villagers had never seen western people, and also never heard the gospel. They loved seeing the Jesus film and said enthusiastic: Look at Jesus, he looks like us! An old lady who has been blind from many years, received her sight.' Jolien prayed for six year for Sudan, believing that one day God would send her. This time she didn't go with a team, but she took a plane by herself. 'I knew two people in Sudan and I took a plane because God told me to go. I was thinking by myself, is this a good idea? Isn't it irresponsible and unwise to go to a warzone?' God used Jolien to pioneer the way for teams to come and serve in Sudan. Now there are 2000 bibles distributed and many hearts restored. She believes it is in the heart of God to go to places to find the one person He is longing to meet.
'Who will hear the gospel when we don't go!? I love to travel through the mountains to find that one person who is needing to hear the gospel. This is the heart of God'

Jolien Wolfsen
'Knowing you could have done everything else with your life, do you ever think: What am I actually doing?'
'Yes, I do have moments when I have a battle in my mind. Especially when it's difficult with finances, the enemy comes and tries to bring confusion. Thoughts go through my head like: 'Is this not very immature?' Sometimes I think about the future: 'When I have a family, can I provide for them? I don't have a retirement fund, I am not prepared. But, this is worldy thinking, in these moments I need to pray and fast to believe God's truth.' Jolien shares there are many opportunities to believe the critical voices of people who watch her living her life. Some think it is better to just go and look for a job, others believe she will never be effective on the mission field without having a degree. According to Jolien everyone has their own assignment from God and even on the mission field everyones assignment looks different.
'The goal is to look more like Jesus and He uses a lot of things to make this happen. Doing the one thing isn't better than the other, but obedience is wisdom. We need to follow Him'

Jolien Wolfsen
' A lot of people ask me often: 'When are you starting a normal life'? I believe that everyone has their own mission. For me it looks like going somewhere for a month to activate and train the local community and for others it means they stay somewhere for ten years. I always ask myself: 'What does it mean to disciple people in this season?'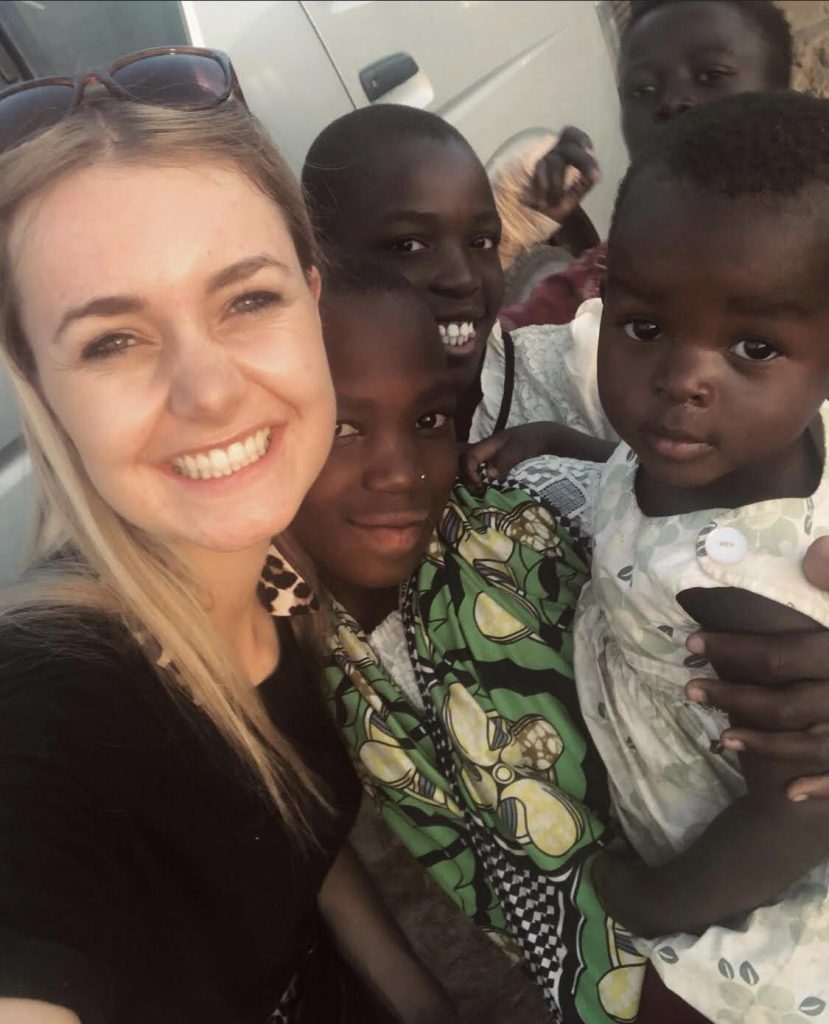 What do you mean when you talk about seasons, and how do you know you're in the right one?
'It is difficult to discern in which season you are in your life. Especially when the season changes. You can ask yourself why there is less fruit in a certain area. Or why a strategy doesn't not work anymore. I ask God a lot of questions about what He is doing: 'Lord, is there something else you are doing in my heart right now? Also, I read the word to lead me into what is true. The word of God is the truth and Holy Spirit helps us to understand the word. Ask the Lord: 'I want to love you more, how can I obey?' By asking questions and to not perform to receive his love, you keep your relationship with God childlike.
'I read the Word of God to be disrupted, not to just feel good. I ask the Lord: What is the season? How can I obey you?

Jolien Wolfsen
After living for 1,5 years in South Africa and South Sudan, Jolien is soon returning to Kona to live on the Mission base and lead a school. She is planning on traveling to the nations that God is putting on her heart.